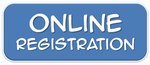 Online Registration
We are excited to announce the 2019-2020 online registration is now available. Registration MUST be completed online in order to be accepted for Moody Middle School. Be prepared to upload two proofs of residence.
How do I get started? For students who were enrolled at St. Clair County as of April 2019, visit http://www.sccboe.org/registration. Then, enter your student's snapcode that you recieved via email on April 24, 2019 and via printed letter with the report card. If you have not recieved your snapcode, please contact MMS, 205-640-2190. For students who were not enrolled at MES or MMS in April 2019, click here to complete the enrollment process.
What's a snapcode? The snapcode is like a key to your child's registration for the upcoming school year. You should receive a unique snapcode or snapcode link for each child.
Should I create an account? If you've never completed the online registration process for St. Clair County Schools for any student, you should create an account. This allows you to securely save your work and come back at a later time if necessary. You can use your email address or cell phone number. If you already have an account, you can sign in and complete the form. (You should use the same account to complete forms for multiple children.)
Do I have to answer all the questions? Required questions are marked as "Required".
What if I make a mistake? If you would like to make a change, click on the underlined field or click "< Prev" to return to a previous page.
I've completed the form, now what? When you have finished entering your information, click "Submit." This will send all of the information you've entered to the school. If you cannot click on this button, you will need to make sure that you have answered all required questions. If you scroll up on the submission page, the missing required fields or invalid format fields will be marked in red.
What if I have more than one student at St. Clair County Schools? Do I need to do this for each child? Yes, because you'll need to provide information that is specific for each child. We recommend that you submit one form and then start another – this will allow you to "snap over" shared family information, which will save you time.
Help! I'm having difficulties. For support, visit our PowerSchool Community help center at https://help.powerschool.com/t5/Enrollment-Registration-Family/ct-p/PowerSchoolRegistration or click "Help" from any form page.
I don't know what a question on the form is asking. You can contact MMS any Tuesday from 8:00 - 3:00, 205-640-2190, to ask any general questions about the form or registration process.

Computers are available for your assistance on Tuesdays at MMS. Computers also are available at the Doris Stanley Public Library, located at 300 Bookmark Circle, Moody, AL.